Create a new Scanner Integration
On the sidebar menu, navigate to the Scanners tab in the Integrations section.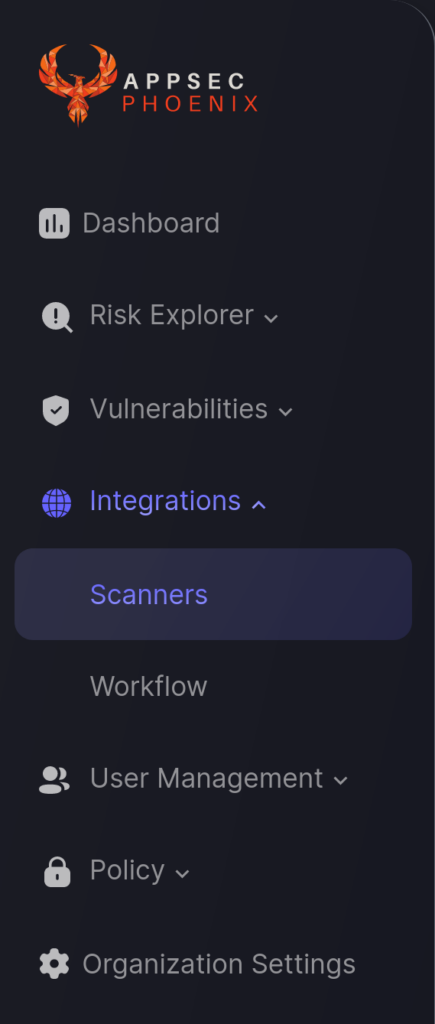 Click on the "Add Scanner" button on the right side of the page.
In the first step, enter a name for this scanner integration and select the required scanner type from the list; then click on "Next".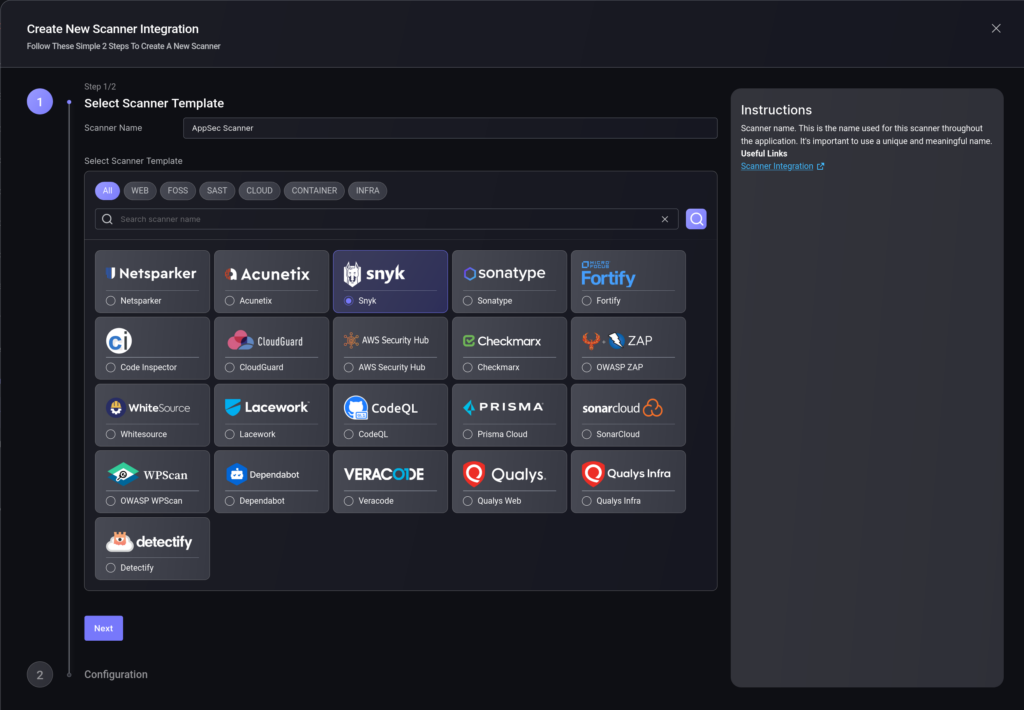 On the second step you need to provide the required details for the scanner integration. The list of fields available will depend on the selected scanner (the screenshot below shows an example of integration with Snyk).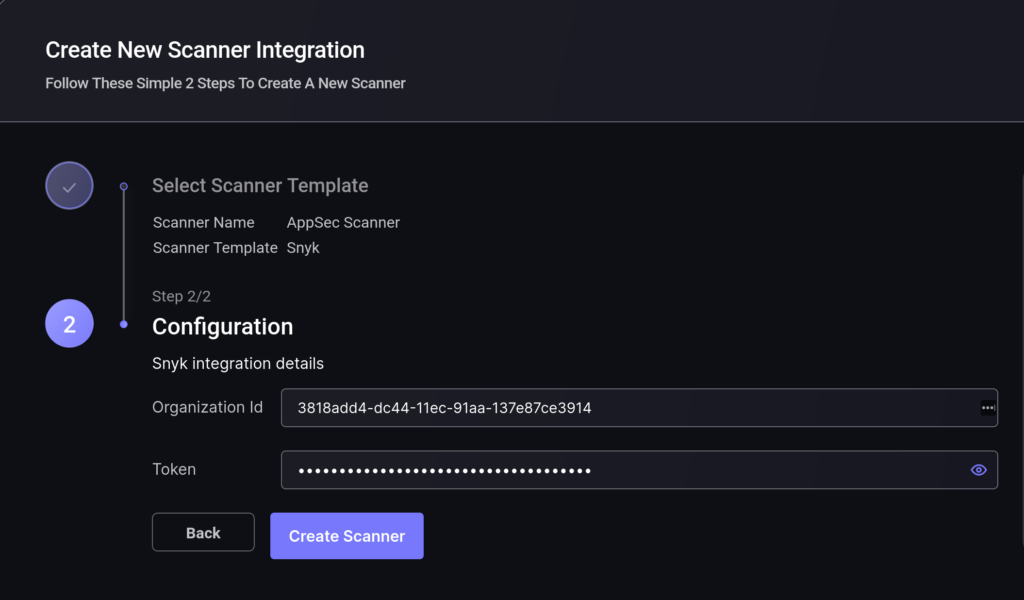 5. Press 'Create Scanner' button

After the scanner integration is created the new entry appears on the Scanners list page. (Here showing the example from above highlighted in red.)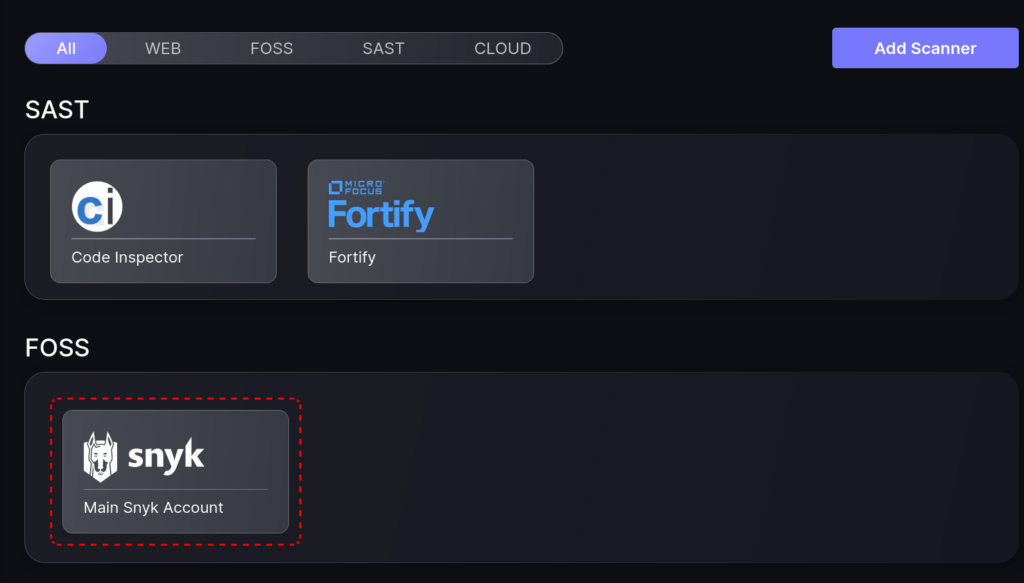 From this point onwards you will be able to select this scanner integration when creating Applications or Environments – depending on the type of scanner.