Introduction
Welcome to Phoenix Security, your all-in-one application security tool that makes it easier for you to monitor, take control, and mitigate risks and vulnerabilities while increasing your organisation's overall security position.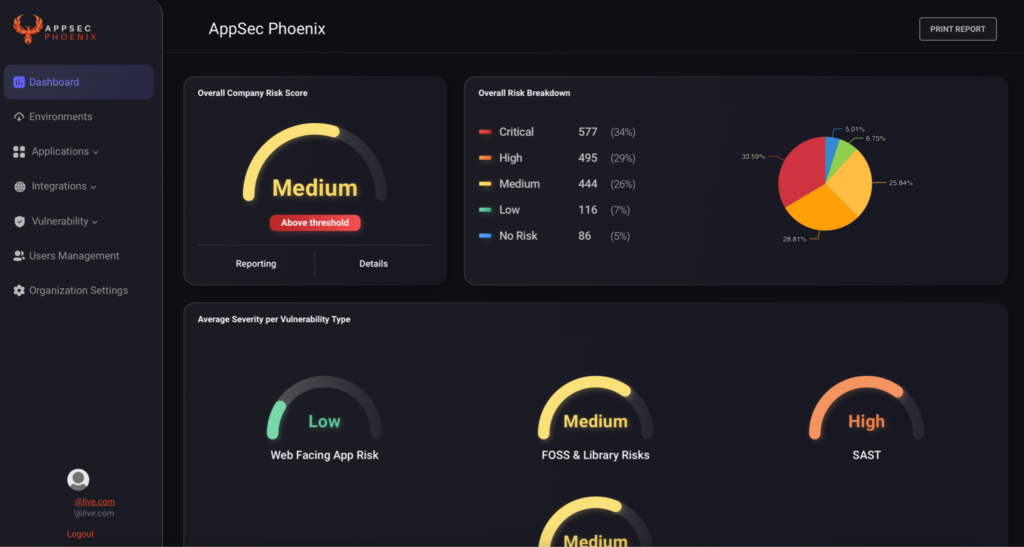 Phoenix Security is a revolutionary dashboard accessible through any internet-connected device that helps you identify security faults and protect each endpoint with just a few clicks of a button. Using patent-pending AI, it delivers automatic vulnerability detection and resolution, risk-based assessment, and continuous coverage and real-time visibility. 
Third-party integrations with some of the most reputable names in IT security and incident management extend the capabilities of Phoenix Security, turning it into the only end-to-end application security solution you need that guarantees peace of mind for you and your organisation.
Registering for Phoenix Security
To sign up for an Phoenix Security account, visit our website at https://www.appsecphoenix.com and click "Request a Demo" button at the top right corner of the page to fill out and submit the Online Request Form. A representative will reach out to you with further instructions about the demo schedule and initial assessment of your existing application security setup.
Signing In and Out
Log on to your Phoenix Security account by going to http://demo.appsecphx.io/auth/login. Enter your username and password and click "Sign In".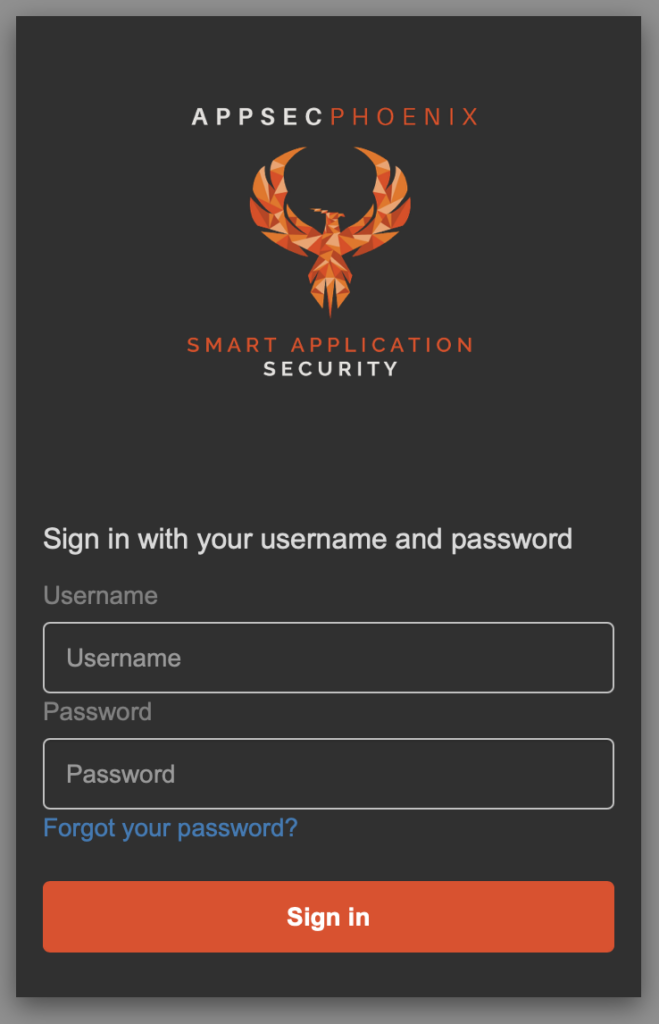 Password Reset
You can reset your password by following these steps:
Go to the Phoenix Security Login Page at http://demo.appsecphx.io/auth/login 
Click the "Forgot Your Password" link.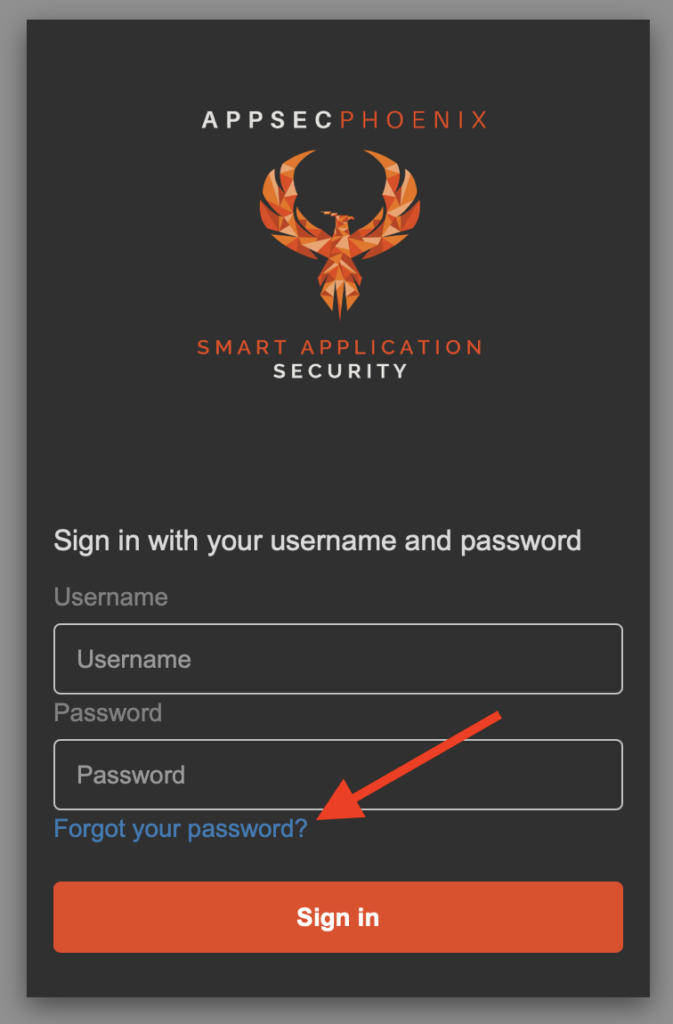 Enter your Phoenix Security username.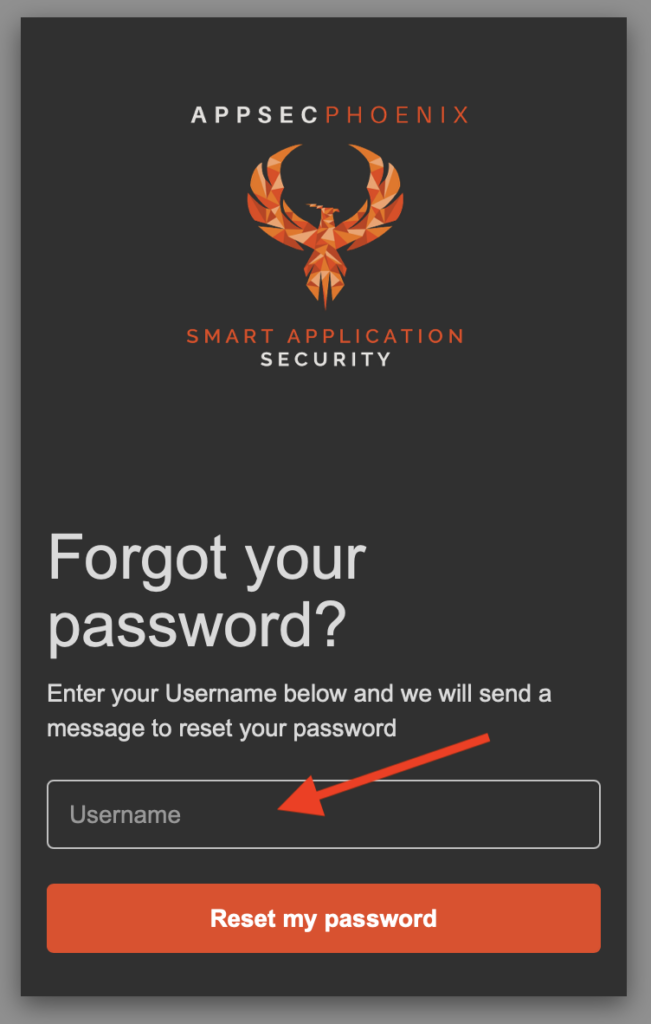 Click "Reset my Password". An email will then be sent to you with further instructions on how to set a new password for your Phoenix Security account.